The Atlas is the newest pool we offer. It's aimed at making inground pools more affordable. Now you can have the same beautiful inground pool look for less than half the price. Atlas is versatile too, it can be installed in locations that many other pools cannot. Because it can be installed as an above ground, semi in ground or fully in-ground pool, there is hardly a location this pool won't work in.
Wall construction is made up of 3″ thick insulated wall panel for unparalleled strength and easy assembly. The outside has a beautiful smooth finish that matches any decor. Pools Above Ground offers this pool in rectangles shape only and comes in many common swimming pool sizes. This allows for easy and inexpensive liner replacements if needed. The Atlas Pool is safe for freshwater and saltwater systems too!
Unlike inground pools that can take weeks or months to complete, Atlas usually take only a single day to install. This means you can enjoy your new pool right away. And making your backyard dream a reality is easy with excellent financing rates for qualified buyers.
If you interested in what you see on our website just give us a call. Installation in Central Florida is available.
Atlas Pool Installation Gallery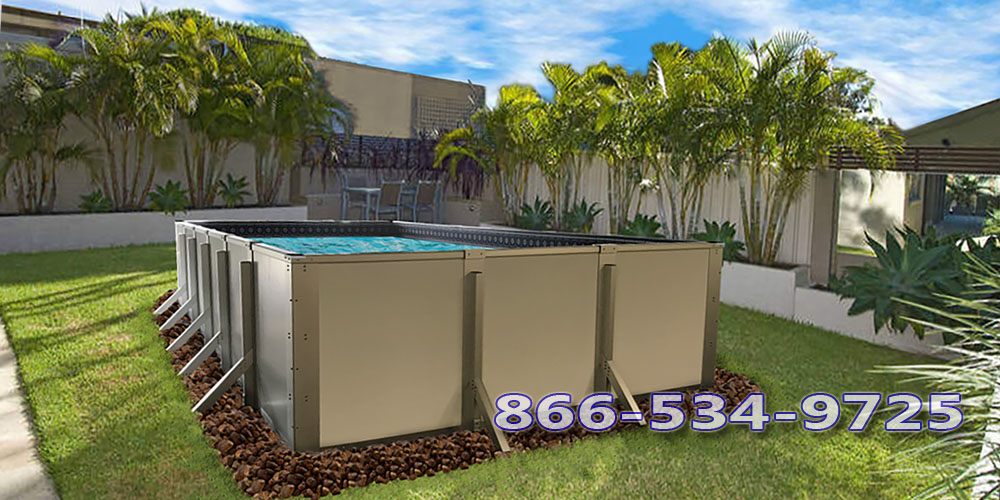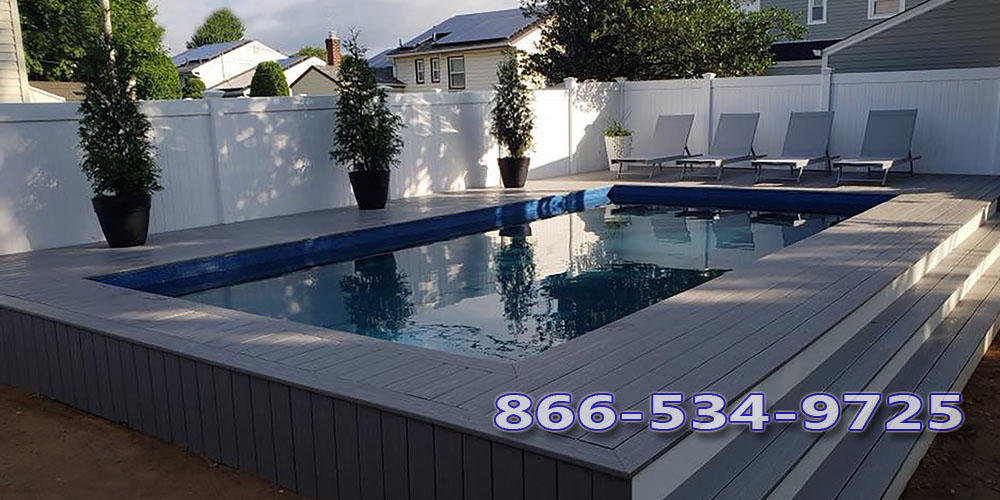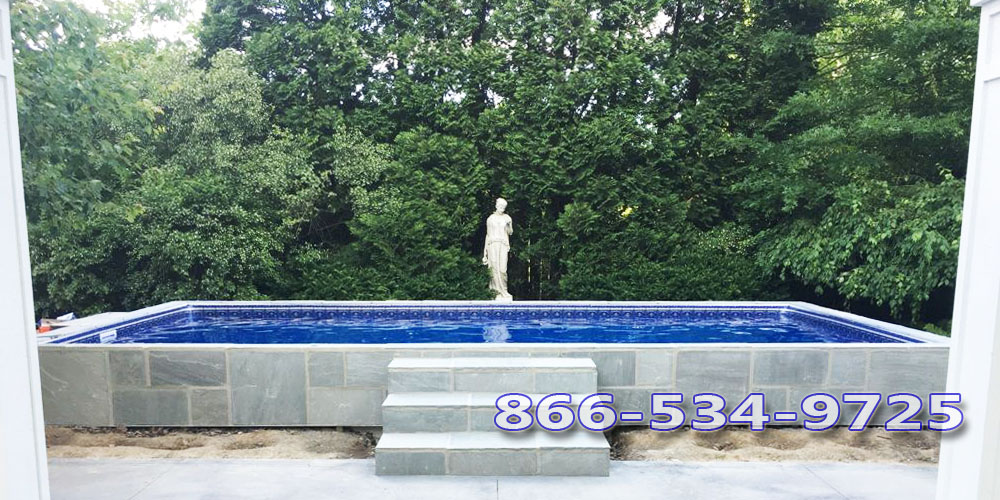 These packages are available now and include your choice of rectangle pool body, heavy duty pool liner, over-sized pump and filter system. drop-in pool step and full maintenance kit. Packages also includes free residential shipping with lift-gate delivery.
There are a few other options available like walk-in steps, additional skimmers and return jets, lights, floor drains etc. Decking, rock wall or other finishes are not part of the pool kit but are examples of what can be done to make this pool look spectacular.
Once purchased, this pool takes about 14 days to arrive at your residence. In most cases you can be swimming in under 3 weeks. Compare these prices and timeline to that of a similar size inground pool and you can why so many customers choose to go this route. Saving more than half the money and shaving a year off the wait time is a big advantage. Thanks for viewing!
If interested in purchasing the Atlas or just knowing more about these wonderful pools, give us a call.   866 534 9725
Available Pool Sizes

9'x13' Rectangle – $10,400
9'x17 Rectangle – $11,500
9'x21 Rectangle – $12,700
9'x25' Rectangle – $13,800
9'x29 Rectangle – $15,000
Available Pool Sizes

13'x17′ Rectangle – $13,300
13'x21′ Rectangle – $14,500
13'x25′ Rectangle – $15,700
13'x29′ Rectangle – $16,700
13'x33′ Rectangle – $17,900
Available Pool Sizes

17'x25′ Rectangle – $17,500
17'x29' Rectangle – $18,600
17'x33' Rectangle – $19,800
17'x38' Rectangle – $21,200
17'x42 Rectangle – $22,300
Available Pool Sizes

21'x29′ Rectangle – $20,500
21'x33' Rectangle – $21,800
21'x38' Rectangle – $23,100
21'x42' Rectangle – $24,400
21'x46' Rectangle – $25,600